Emsculpt neo
®
BUILD MUSCLE + BURN FAT
Emsculpt NEO
®

in Fargo, ND

As part of our commitment to bringing you the best in surgical and non-surgical aesthetics, we are excited to offer Emsculpt NEO® to our guests! CFPS is the first in North Dakota to offer this ground-breaking body shaping technology. The NEO® is a non-surgical, body-contouring technology that uses Radiofrequency and HIFEM+ (high-intensity electromagnetic field) to eliminate fat and build muscle non-invasively. This dual effort results in a 30% reduction in fat, and 25% muscle build after just four treatments! This is equivalent to 12-16 weeks of intense workouts in the gym.

The NEO® is FDA-approved to treat the abdomen, obliques, glutes, thighs, calves, biceps, and triceps. Best of all, Emsculpt NEO® can treat patients with a BMI of up to 35 – this means a wide range of body types can benefit! In addition to the amazing aesthetic benefits, there are also many wellness benefits to the treatment like increased metabolism, injury prevention, improvement of diastasis recti, and more. 

Dr. Adams carefully researches and recommends only the most reliable non-surgical and surgical solutions that we believe will provide the best and most consistent results for our guests.
3171 44th St S Suite 102, Fargo, ND 58104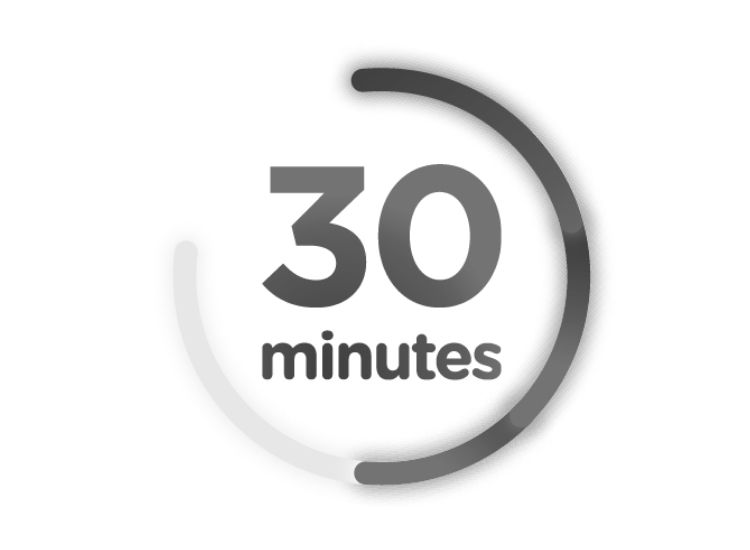 What is the Emsculpt NEO® treatment like?
The NEO® procedure is simple and easy. There is not any pre-preparation required for this procedure. We do, however, recommend our guests arrive well hydrated, and continue to hydrate post-treatment. You will lay down while the applicators are applied over the treatment area for 30 minutes. During the treatment you may feel intense yet tolerable muscle contractions along with heating sensation which is comparable to hot stone massage. In less than 4 minutes, the temperature in subcutaneous fat reaches levels that cause apoptosis, which means the fat cells are permanently damaged and slowly removed from the body. Once the procedure is completed, you can immediately go back to your daily routine!
How is Emsculpt NEO® different than first-generation Emsculpt?
The biggest difference between the original Emsculpt and The NEO is heat! The addition of heat in The NEO results in improved muscle building, improved fat breakdown, and skin tightening that makes the Emsculpt NEO® superior to any other non-surgical body shaping device on the market.
Who is a good candidate for Emsculpt NEO®?
If you're looking for a non-surgical and non-invasive treatment that will help you address problem areas and refine your muscle mass and definition, you're likely a candidate for Emsculpt NEO®. Because the energy system in Emsculpt NEO® penetrates to a depth of roughly 7 cm, it is most effective for patients with a BMI of up to 35. For patients with more fatty tissue, we can advise other more effective treatments to begin with like Liposuction or Surgical Lift. 
4 Treatments | 3 Months After Last Treatment
4 Treatments | 3 Months After Last Treatment
4 Treatments | 3 Months After Last Treatment
4 Treatments | 3 Months After Last Treatment
Sculpt Your Body With a Buddy!
Emsculpt NEO® Buddy Treatments at CFPS are fun + cost-effective!
If you have a friend or spouse you'd like to sculpt your abdomen with, you receive a discounted rate if you schedule your treatments together!
Who will be your NEO® buddy?
Emsculpt NEO

®

Membership Program
Maintain and take your results further with our Emsculpt NEO® Membership Program! Our extended membership plans allow guests to come in regularly for long-lasting fat reduction and muscle build. Membership options are available to guests after the initial series of 4 or more treatments. Choose from Twice Monthly, Monthly, Bi-Monthly, and Quarterly membership options! The CFPS Emsculpt NEO® Membership Program is a great way to save on consistent workouts – no sweat!
Want to maintain your results with a friend? Abdomen Buddy Memberships are available, too!
Who can benefit from Emsculpt NEO®?
Emsculpt NEO® is the ideal treatment for anyone looking to build muscle and reduce fat in the abdomen, glutes, thighs, calves, biceps, or triceps. Whether you're looking to take your surgical results further, or are looking for an alternative to surgery, our Emsculpt NEO® experts will work with you on the best treatment plan tailored to your individual needs. Treatment plans are customized to achieve the results you desire.
How many treatments are needed?
The number of treatments required is dependent on your desired results and where you are starting in terms of muscle tone and undesirable fat. One series of Emsculpt NEO® treatments will increase muscle up to 25% and reduce fat by up to 30% in the treated area. Many people are pleased with the results of just one series. During your consultation, one of our Emsculpt NEO® experts will provide answers regarding how many treatments you may need to achieve your goals in the treated area. 
Are there any contraindications?
Emsculpt NEO® treatment is not recommended in some circumstances due to the electromagnetic effects of the treatment. Emsculpt NEO® isn't an appropriate choice if you:
Are currently pregnant
Have implanted metal, a pacemaker, or a cardiac defibrillator near the treatment site.
Have cardiac issues or a history of seizures.
Have a hernia or have had recent surgery near the treatment site.
Our Emsculpt NEO® experts will evaluate these considerations during your consultation.
How long does the Emsculpt NEO® treatment take?
Prior to your first treatment, you will be scheduled for a consultation with one of our Emsculpt NEO® experts to ensure you are a good candidate for effective results. If you are an appropriate candidate for treatment, we can start your first treatment the same day!
The Emsculpt NEO® treatment takes 30 minutes. Normal activities can be resumed immediately after your Emsculpt NEO® treatments!
How soon will I see my results?
Tangible results are felt right after the treatment, similar to an intensive workout of the target area muscles. Positive visible results for muscle toning are usually seen two to four weeks after the last session in the series of treatments. Positive visible results of fat reduction are usually seen 8-12 weeks after treatment. The underlying muscles require time to adapt and strengthen. Fat cells that are destroyed through apoptosis during the series of treatments are gradually and naturally eliminated by the body. Visible results continue to improve for weeks to months after the treatment series. To retain your results, we recommend working out or receiving maintenance treatments every 6 months.