Create a More Youthful Breast Contour With Our Breast Lift Procedures
Breast Lift Surgery in Fargo, ND
Breast lift surgery (also known as Mastopexy) is a procedure used to rejuvenate breasts from sagging and stretching that occurs over time. Various factors such as pregnancy, genetics, nursing, and aging can have a negative impact on the shape of a woman's breasts. Lifts can remove excess skin, lift your areolas, and restore breasts to a higher position. Breast lift surgery involves making an incision to lift, shape and tighten the breast tissue. For small lifts, an incision around the areola is used. For more significant breast lifts, an incision around the areola and below the areola down to the breast fold may be used to lift and contour the breasts. Nipples are then repositioned, and any excess skin is removed before incisions are then closed. The result is a reshaped breast, positioned higher on the chest with renewed internal breast tissue structure to hold the breast in place.
3171 44th St S Suite 102, Fargo, ND 58104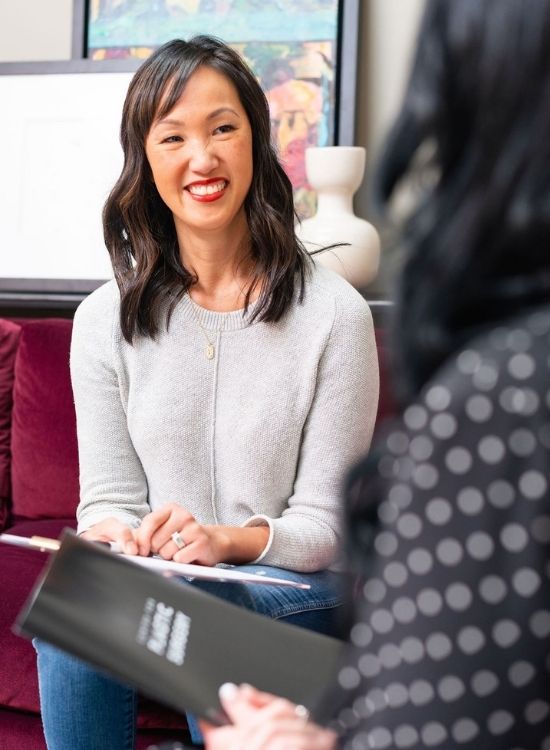 What are the risks of breast lift surgery?
All surgical procedures carry some risk and breast lift surgery is no different. Although there are possible minor complications, the risk of having any major complication is rare. Though not comprehensive, the following represents some of the major complications:
Excessive Bleeding

As with any surgical procedure, excessive bleeding can occur causing swelling, pain, and bruising. This is quite rare but could require another operation to treat the problem.

Infection

Another rare complication is infection. This can usually be treated with oral antibiotics but may lead to widened or more noticeable scars.

Loss of sensation

Some women report a loss of sensation of the breast skin or nipples. When this occurs the symptoms usually disappear over weeks to months but can become permanent.

Scarring

Breast lift surgery does leave permanent scars that can be noticeable when the breasts are uncovered. One of the more common risks with this procedure is poor healing resulting in wide unsatisfactory scars. The appearance of scars will improve but this can take a year or longer. Occasionally revision surgery may be needed, which can help improve but not eliminate scars.
While complications are rare, it is important to discuss all the potential risks with your surgeon so that you can make a well-informed decision.
What are the different techniques for breast lift surgery?
In performing a breast lift surgery, there are several incision options. Dr. Adams will choose, in consultation with you, the incision technique that creates the smallest scar while lifting the breast to the desired position. The type of incision depends on the degree of sagging and the size of the breast.
Purse-string breast lift

A purse string breast lift is also known as a "donut lift." These types of breast lifts use only a circular incision around the areola. A purse-string breast lift generally only elevates the areola higher and does not have the potential to significantly elevate and reshape the breast mound itself.

Vertical breast lift.

A vertical breast lift is also known as a "lollipop lift." This is perhaps the most commonly used breast lift as it is able to elevate the areola as well as the breast mound.

Full breast lift

A full breast lift can result in a variety of different incisions, as it is designed to help women with significant loose skin or very ptotic or sagging, breasts.
How long is the recovery from breast lift surgery?
General anesthesia can sometimes cause body soreness and fatigue for a couple of days and maximum discomfort will occur within the first few days of surgery gradually improving over time. You may experience bruising or swelling of the area, which may take several weeks to improve. You are encouraged to walk around as soon as you are able, and it is normal to be sorer after such activity. Though you should refrain from any vigorous exercise for 2-3 weeks and heavy exercise for 4-6 weeks. After 2 months you will be able to resume any previous activities. Much of the swelling and bruising resolves in 2-3 weeks, but it often takes about 3-4 months until your breasts settle into their final shape.
Who is a good candidate for breast lift surgery?
The best candidates for a breast lift surgery are healthy women who are happy with the size of their breasts when wearing a bra but unhappy with the shape due to excessive sagging when a bra is not worn. Women who are unhappy with their size as well may need a breast implant placed at the time of the lift.
How much does breast lift surgery cost in North Dakota?
The cost of breast lift surgery can vary depending on the type of surgery, the facility your breast lift is performed at, and the complexity of the procedure. After your consultation with Dr. Adams, a detailed cost estimate will be provided, and payment methods, scheduling, and financing options are discussed. In general, price shopping for surgery isn't recommended. It is best to choose a plastic surgeon that you are comfortable with, trust, and one that has the proper training from an accredited plastic surgery training program.

Visit our

Financing & Fees page

to learn more.